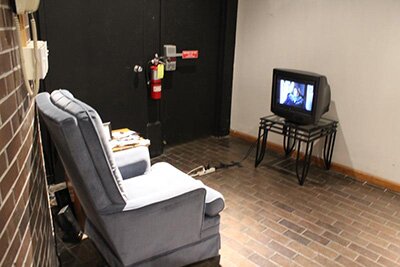 An interactive, non-linear documentary that explores how romantic and familial relationships influence each other. Based around events in the artist's life, the piece uses short clips of interviews of his immediate family, his mother's immediate family, and his former romantic. The interface is presented as photographs which may be held up to a picture frame to cue up these clips.
The subject matter juxtaposed various family stories about romance, the artist's anxieties about revealing certain information to his family, his sadness following his recent break up, and his ex-partners anxieties about his own coming out process. The non-linear progression through the subject gave each viewer a slightly diferent take on the bigger picture.
For personal reasons the piece no longer exists.